US Chess Home
About USCF
Governance
In Passing
Michael DiLillo
Michael DiLillo
Michael D. DiLillo died Monday, Oct. 16, 2006, at Robert Wood Johnson University Hospital at Rahway. He was 63. Born in Cleveland, Ohio, he resided in the Iselin section of Woodbridge Township for many years before moving to Sewaren a month ago.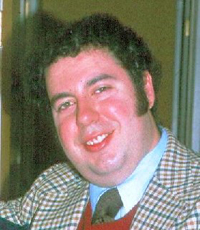 Mr. DiLillo was a 1965 graduate of Rutgers University. He was a U.S. Army veteran, serving during the Vietnam War era as a lieutenant in South Korea with the Signal Corps. He was employed as a staff manager by AT&T for 30 years in the Morris County area before retiring in 1996.
He was predeceased by his parents, Leonard and Lillian Albertone DiLillo.
Mr. DiLillo was the loving husband of 35 years of Linda Napoli DiLillo; devoted father to Katharine DiLillo of Sewaren, and beloved brother to Leonard DiLillo of Danville, Ky.
Cremation was private under the direction of Costello-Greiner Funeral Home, Woodbridge. A memorial service will take place 10:30 a.m. Saturday at Kirkpatrick Chapel, George and Somerset streets, New Brunswick.
Obituary provided by Wilson Andrews, Bridgewater, NJ
- Michael D. DiLillo - may you Rest In Peace.