US Chess Home
About USCF
Governance
In Passing
Al Breaux, Jr.
Al Breaux, Jr. - July 19, 1949-January 26, 2004
Longtime PSCF Life Member Al Breaux, Jr., is checkmated
In January, the Pennsylvania State Chess Federation lost one of its longer-standing members. In recent years, Al had wandered away from the Royal Game, but he remained one of my best friends throughout. When I took over the PSCF Presidency in 1997, I think it was, he was one of the first to pay his dues. A few years later, he stopped paying dues as he became my second Treasurer. He kept that position until only a few years ago.
He encouraged me to run postal tournaments, and went so far as to win money in one of them. He never did cash his prize check! He felt it was one of his higher accomplishments in chess, and wanted to keep the check mounted on his wall. It may still be there! Over the board, Al was always a polite and good-natured player. He enjoyed the game for what is was—a game. He played to win but felt that if he was having fun, he was a winner no matter what happened on the board.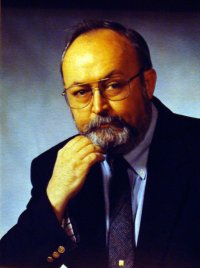 Al is survived by his wife of 32 years, Nona, and his married daughter, Danielle. (When did she grow up so much??) I shall miss him very much. In fact, I've had to stop typing this several times already before I could go on.
Al was born in Hershey, graduated from Palmyra High School (1967) and Shippensburg University in 1971. He was a research chemist for Rohm and Haas. Besides chess, Al was greatly involved and honored in Toastmasters International. He was both a USCF and PSCF Life member. To finish up such a short portrait, he exhibited the best quality any friend of mine could have: He loved cats.
Al enjoyed reading chess books, and his extensive collection has been donated to the Philadelphia School system's Chess in Schools program. Pennsylvania chess is lessened by his absence. —Dr. Ira Lee Riddle