US Chess Home
Correspondence Chess
More Correspondence Chess Info
Absolute CC Championship Review
Absolute CC Championship Review
Walter Muir
Bio from September 1994.
Walter Muir has deservedly earned the title of the Grand Old Man of American Correspondence Chess. His influence is felt everywhere, and his pioneering spirit has led American players into the international arena.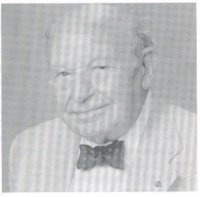 Nine times Canadian Correspondence Chess Association Champion, twice British Overseas CC Champion, 16 time champion of the Illinois CCA, winner of nine ICCF Master Tournaments, qualified seven times for ICCF World Championship second-round play, and played on four Olympiad teams for the United States.
Muir was the first US player to defeat a USSR player (Atjashev) in ICCF competition, and was awarded the title of Interntional Correspondence Chess Master in 1971. Walter has been active as a chess admininstrator and OTB player, but his experience in postal play is non-ariel!