US Chess Home
Correspondence Chess
More Correspondence Chess Info
Absolute CC Championship Review
Absolute CC Championship Review
Wesley T. Brandhorst (Ted)
Born May 9, 1933 in Portland, OR, currently resides in Sarasota, FL. Ted graduated from Carmel High School (CA) in 1951 and graduated from the University of California, Berkeley and achieved a B.A., English (1955), minor in math and M.L.S., Library and Information Science (1957).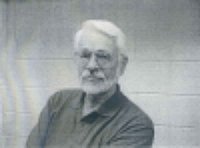 Ted grew up on the west coast (Oregon and California). During the high school summers, Ted was enjoying life either as a beach bum on the Monterey Peninsula or worked in the Sierras at places like Yosemite. After graduation cum laude, Ted was appointed as a Special Intern at the Library of Congress (LC) in 1957. In 1960 he left LC to join fledgling "Information Industry". From 1962-1969 he served as Assistant Director at the NASA Scientific and Technical Information Facility. From 1970-2000, Ted served as Director, at the ERIC Processing and Reference Facility (ERIC=Educational Resources Information Center, sponsored by the U.S. Department of Education). In 2000, Ted retired and moved to Sarasota, Florida, to play tennis, golf, and chess.
Ted learned chess in high school. His chess improved in college which led him into chess problem solving and composing. He played for the LC team as well as in local DC/MD/VA over-the-board tournaments until 1962 when he married Jane Smythe and soon after had a son and daughter. Ted didn't play any chess between 1965 to 1975, but then ventured into correspondence play. After a slow start, steady improvement was encouraging and led Ted to qualify for the U.S. CC championships and often for the Absolutes. Ted played on a number of U.S. teams in international competition against other countries. He achieved an IM norm in 2002. Ted, modestly, ranks himself as a conservative player and has a high percentage of draws. Ted prefers the calculatable beauties of the endgame to the imponderable complexities of the opening and middlegame.